Holistic Massage Therapy
Holistic Massage Therapy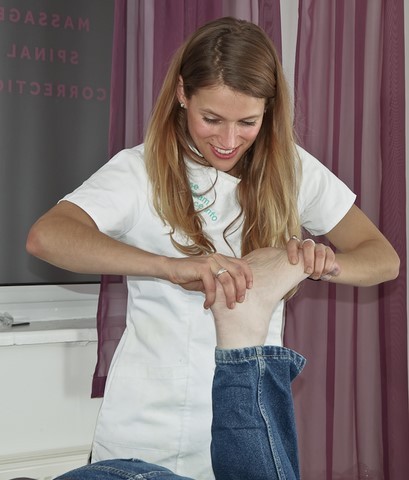 Have you ever heard someone say 'if you are in pain, punch somewhere else and make the pain go away?' This is what doctors call 'referred pain.' The idea is similar to holistic massage, whereby, if for example, your hamstrings are tight they can become more supple with a massage to your lower back; this is because your hamstrings are connected to your pelvis, which joins to your spine and thus relaxing one area helps the other.

To Japanese Medicine Practitioners the spine is the most important part of your skeletal system and, therefore, the back is where we will most commonly massage. If it is necessary to massage other areas of the body, instead of or as well as the back, we will do so in a direct approach as this is going to be more sustainable for the reduction of your symptoms.

Clients have reported reduced abdominal pain e.g. digestive issues after a holistic massage, less tension in their back neck and shoulders and feeling a sense of calmness. There are studies to support the positive effects of a holistic massage on the body's immune system by stimulating the lymph nodes. It is also said to improve the condition of the body's largest organ, your skin, by promoting tissue regeneration so reducing scar tissue and stretch marks. Also enhancing circulation by pumping oxygen and nutrients into your tissues and vital organs.

Active Balance practices in Chorleywood with clients travelling from surrounding areas such as Rickmansworth, Watford, Moor Park, Maple Cross and places further afield like Chalfont St Peter, Slough, Luton, London and even Birmingham. Sarah has experience with, and is happy to travel, to treat the disabled. Please visit out contact page to make arrangements.

The holistic massage is best for you if you want to relax but you are not in pain. If you are in pain, please choose our Full Acupuncture Treatment, as this will reduce your symptoms the quickest.